555 Weekly Goal Setting: Printable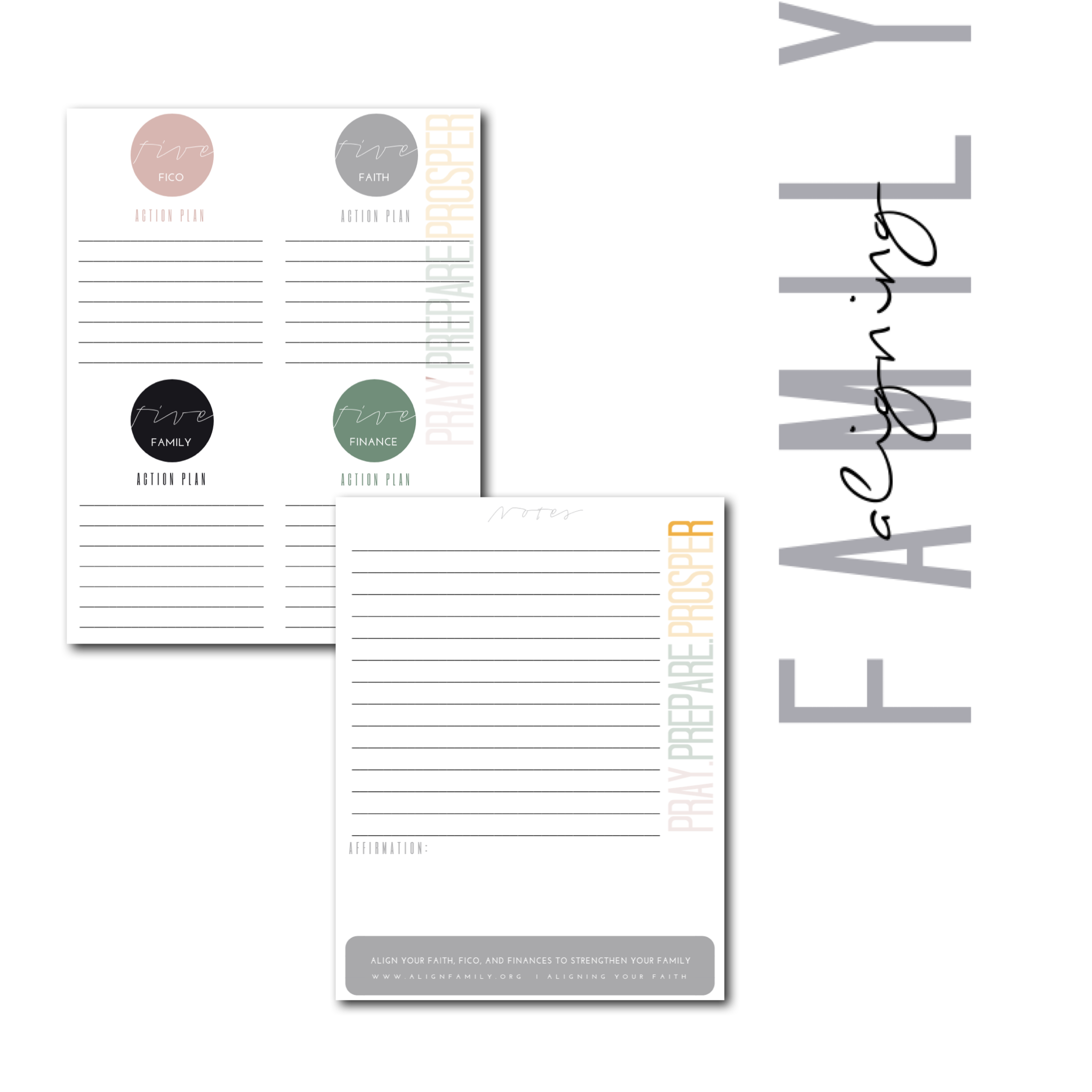 555 Weekly Goal Setting: Printable
DOWNLOADABLE/PRINTABLE: 555 Weekly Goal Setting
PRINTABLE PLANNER SHEETS: NO DELIVERABLE PRODUCT
DIGITAL DOWNLOAD, EASY TO PRINT
2 SHEETS
HIGH-RESOLUTION PDF PAGES: LETTER SIZE
At Align Family we equip you and your family for financial and spiritual success.
The DOWNLOADABLE/PRINTABLE FAMILY PRAYER JOURNAL will help you strengthen your relationship with God. Each sheet has been carefully created to change your mindset about stewardship.
ITEMS INCLUDED:
Weekly FAITH, FICO, FINANCES, and FAMILY goal setting
The JOURNALS, CREDIT RECOVERY PLANNER, DOWNLOADABLE PLANNERS and MINI PLANNERS will help you align your faith, FICO, and finances to strengthen your family!
This journal was created for personal use ONLY. DO NOT share or RESALE
This journal has been copyrighted by, Blended Wealth, LLC
Copyright © 2015-2019 by Blended Wealth, LLC
All rights reserved. No part of this publication may be reproduced, distributed, or transmitted in any form or by any means, including photocopying, recording, or other electronic or mechanical methods, without the prior written permission of the publisher, except in the case of brief quotations embodied in critical reviews and certain other noncommercial uses permitted by copyright law. For permission requests, write to the publisher.
www.alignfamily.org info@alignfamily.org
This product is for consumer educational use only. Nothing contained in Blended Wealth, LLC or this product is, should be considered, or used as a substitute for professional financial or legal advice. Our purpose is only to provide general credit and financial information that can help people in credit repair efforts and in financial management issues. This product does not constitute certified financial or legal advice or information. We do not guarantee the successful improvement of your credit score or removal of negative information from your credit report as a result of your purchase and adherence to the product.
NO REFUNDS ON DOWNLOADABLE ITEMS
This listing is for an INSTANT DOWNLOAD of both the PDF and JPEG files (dimensions: 8.5x11 inches).
Purchase Process: Purchase this MINI JOURNAL You will immediately be taken to the downloads page Payment will be confirmed by Blended Wealth, LLC Your order is ready to download when you receive email from info@alignfamily.org
Simply download, save, and print!
Many Blessings, Coach NaimaJ